Welcome to Waterloo's Hidden Gem
Rooftop Gin, Rum & Cocktail Bar
The Forgotten Cask Rum, Gin & Cocktail Bar is an intimate rooftop bar. Decked out in pirate-loving, Caribbean island-inspired decor, the Forgotten Cask sits perched on top of the Cauliflower Hotel in inner-Sydney's suburb of Waterloo.
The Forgotten Cask is a unique spot and is ideal for one-on-one's, groups, parties and functions of every variety.
Designed with a relaxed approach to good food and specialist drinks, unavailable elsewhere, The Forgotten Cask is your next stop for all things gin, rum, cocktails and a great time.
At the Forgotten Cask, Waterloo
Let us take you on a pirate's journey through the Caribbean, Latin America and the Indian and Pacific Oceans. With over 100 rums we are sure we have a tipple that suits you. Our cocktails are named after the most feared pirates,so come and share a story of the drinks we are creating for you. Take a seat and let us regale you with our tales of the high sea.
Indulge in a rum voyage of your choice where you and your party will be expertly guided by one of our passionate rum specialists through the rums of your region of choice. The voyage will not only take you on a tasting tour of the rums, but on the history and origin of those rums as well. Be transported in time to the days of old as your senses are stimulated with our exclusive rums, and our surroundings create the shanty Caribbean atmosphere to to truly immerse yourself in The Rum Voyage.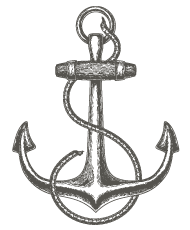 Go on a journey along the English speaking parts of the Caribbean, Pacific and Australia.
Our Spanish rons come from all over Latin America and you will no be disappointed.
The selection we have created gives a great overview of the major regions of rum in French Speaking Caribbean and the Indian Ocean.
Enjoy e a sweeter and more complex flavour of these aged English Premium rums with samplers from Jumaica, Barbados, St. Lucia and their distinct style.
Take a voyage to the Old World, when the Spanish came to the New World they brought with them a style that was fruity and full of berry & currant flavours.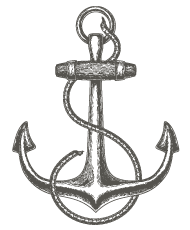 Join us on a voyage exploring one of the largest growing spirit categories in the world, mixing styles and tastes with the different types of English, Spanish and French styled rums. Be fascinated by our unique selection of some of the best and most unique rums to offer.
Functions, private dining and events
At The Forgotten Cask, Waterloo
With a choice of multiple private spaces available for lunch, dinner or any other time, your next function or get-together is a breeze with The Forgotten Cask.
Receptions, presentations or brainstorms, or personal celebrations are made easy with our gorgeous spaces, amazing drinks and delicious food.
In addition to some kid-friendly areas, which accommodate family events such as birthdays or Christenings, some areas are available in part or entirely for private hire as are all the other spaces.
Events at The Forgotten Cask